Los Angeles Bankruptcy Attorneys
Californians are known for their hard work, creativity, and innovation, but each year, millions in our state face devastating financial situations that lead to overwhelming debt. In certain circumstances, bankruptcy may or may not be the most sensible choice for you. 
As experienced bankruptcy attorneys with more than 2,000 filings, Papian & Adamian can guide you through these times of crisis. With so much conflicting information about bankruptcy and the types available to you, the bankruptcy system can be overwhelming.
Our Los Angeles bankruptcy lawyers offer free case evaluations and will meet with you to explain your options and the bankruptcy process with compassion, understanding, and a vast reservoir of invaluable knowledge. Based on the unique circumstances of your financial situation, we can help you find the right debt relief solution for you, whether it involves a Chapter 7 or 13 filing or some other form of legal action.
Is Bankruptcy the Right Solution for You?
Deciding whether to file for bankruptcy is a major financial decision that requires careful consideration. At Papian and Adamian, our experienced Glendale bankruptcy attorneys are here to help you understand your options and make an informed decision.
If you are facing overwhelming debt, bankruptcy may be able to provide the following benefits:
Debt relief: Bankruptcy can help eliminate or reduce your unsecured debts, such as credit card debt and medical bills.
Protection from creditors: Once you file for bankruptcy, an automatic stay is put in place, which prevents creditors from taking further collection actions against you.
Opportunity for a fresh start: Bankruptcy can give you the chance to rebuild your credit and start anew financially.
Peace of mind: By filing for bankruptcy, you can alleviate the stress and anxiety that comes with overwhelming debt and constant creditor harassment.
However, bankruptcy may not be the right solution for everyone. Our bankruptcy attorneys will thoroughly evaluate your financial situation and discuss alternative options that may be more suitable for your specific circumstances.
Don't face your financial challenges alone. Contact Papian and Adamian today for a free consultation and let us guide you towards a brighter financial future.
Debunking Common Bankruptcy Myths
Bankruptcy can be a complex and intimidating process for many individuals facing financial difficulties. Unfortunately, there are many misconceptions and myths surrounding bankruptcy that can prevent people from seeking the help they need. At Papian and Adamian, our Glendale bankruptcy attorneys are committed to providing our clients with accurate and reliable information about the bankruptcy process and their options.
Here are some common bankruptcy myths that we can debunk:
Myth: Filing for bankruptcy will ruin my credit forever.
Fact: While bankruptcy can have a negative impact on your credit score, it is possible to rebuild your credit over time. In fact, many people see their credit score increase after filing for bankruptcy because they are no longer burdened by overwhelming debt.
Myth: I will lose everything if I file for bankruptcy.
Fact: Bankruptcy laws allow individuals to exempt certain assets from liquidation. In most cases, people are able to keep their homes, cars, and other essential possessions.
Myth: Bankruptcy is only for people who are irresponsible with money.
Fact: Financial hardship can happen to anyone, regardless of how responsible they are with their money. Many people who file for bankruptcy do so because of unexpected life events like job loss, divorce, or medical emergencies.
If you're considering bankruptcy, it's important to separate fact from fiction. Contact us today to schedule a consultation with one of our experienced Glendale bankruptcy attorneys.

Schedule A Free Initial COnsultation
YOUR BEST INTERESTS ARE OUR PRIORITY
Our Legal Team Has a Well-Deserved Reputation of Excellence in Providing Smart, Sensible, and Cost-Effective Legal Solutions for Our Clients
What We Bring to the Table in Bankruptcy
Handling debt overload through bankruptcy is an important step that requires professional analysis from an attorney who knows the court system and how bankruptcy trustees work. Unlike desk-bound lawyers, our attorneys advocate in court day in and day out. This has given us a unique understanding of the judges and trustees. Thus, we can clearly explain your legal rights and options and whether any type of bankruptcy is right for you.
Our firm provides the following benefits:
Experience: We have more than 15 years in practice, with over 2,000 bankruptcy filings in a variety of courts.
Passion: We offer hands-on court skills, including vast experience with bankruptcy judges and trustees.
Determination: Our team has a highly successful track record based on our aggressive representation of clients.
We can also present you with non-bankruptcy solutions in cases where bankruptcy is inappropriate or not aligned with your needs or objectives.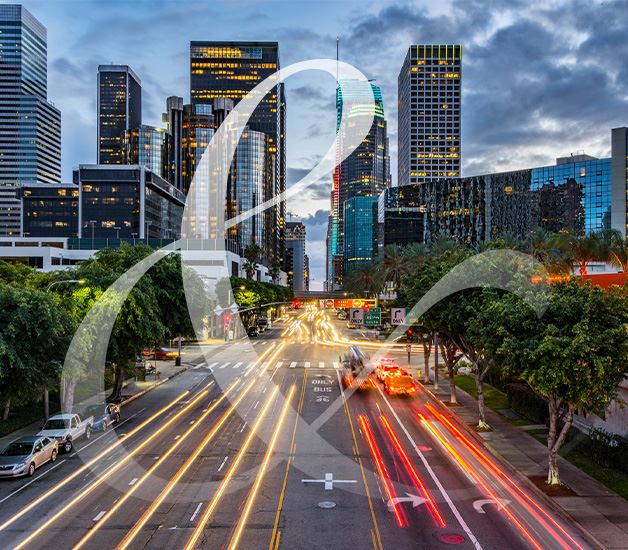 Don't Face Your Debt Overload Alone
We know that overwhelming debt can be the result of adverse situations, many of which are not under your control. Whether through job loss, business failure, medical emergencies, divorce, or poor planning, your life and future can become untenable when you are no longer able to meet your financial obligations.
Our team is here to help you find the right path back to financial control and stability. We understand your dilemma, because we deal with such situations every day, for clients just like you. Bring your financial problems to a team that truly cares about you, your family, and your future.
Schedule a free case evaluation by contacting Papian & Adamian online or at (833) 360-8605.