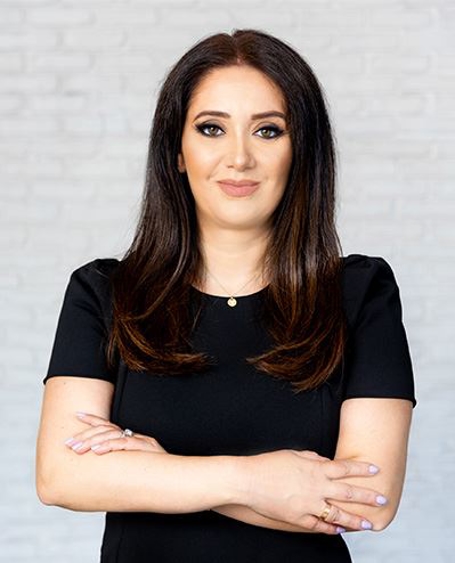 Hasmik Jasmine Papian Founding Partner
Bio
H. Jasmine Papian is a founding partner at Papian & Adamian, APLC, where she specializes in bankruptcy law and other debt-related issues. Jasmine began her legal education while earning her undergraduate degree at California State University Northridge. During her junior year, she worked as a paralegal at one of California's largest and most prominent bankruptcy firms. After five years at the firm, Jasmine made the decision to attend law school and pursue her dream of becoming an attorney.
While in law school, Jasmine clerked for the Burbank City Attorney's Office and was later offered an impressive externship at a top national criminal defense firm. Her externship paved the way for a successful endeavor into criminal law. Jasmine's likability, work ethic, and passion allowed her to quickly excel and move up the corporate ladder at the criminal defense firm.
Jasmine was admitted to the California State Bar in 2005. After a successful career as a criminal defense attorney, Jasmine made the decision to return to bankruptcy law, a decision that would soon positively impact and change the lives of her future clients. Jasmine moved on to join another prominent bankruptcy firm, where she became the managing attorney and represented thousands of individuals in chapter 7 and chapter 13 bankruptcies.
With more than 15 years of unparalleled experience and success, Jasmine has the legal tools to confidently advise and lead her clients to a place of financial stability. Her extensive years of practice in and out of courtrooms have earned her pristine reputations with judges and bankruptcy trustees alike. In turn, this familiarity with the bankruptcy laws and court system has enabled her to provide the most knowledgeable and strategic advice for the thousands of debtors that she has represented.
Whether it is saving homes from foreclosure to stopping wage garnishments and creditor harassment, Jasmine is committed to bettering the lives of those stuck in financial hardship. As a seasoned attorney, Jasmine has seen and successfully dealt with a broad spectrum of circumstances and cases. Whatever the challenge, Jasmine's clients can be assured that they have a relentless fighter advocating for their rights and protections.
Jasmine's ability to form close bonds with her clients is evidenced by their continued years of trust in her services. The idea of bankruptcy can be an intimidating and frightening process that is often accompanied by feelings of insecurity. As a result, Jasmine strives to meet each client with compassion, understanding and empathy. Together, she works with her clients to prioritize goals, set plans, and achieve the most realistic and beneficial outcomes.
Outside of work, Jasmine enjoys being a "cool mom" to her two young energetic daughters. She also loves cooking, traveling and sightseeing. She is a licensed real estate broker and is fluent in Armenian.
Jasmine is admitted to the California State Bar and United States District Court, Central District of California. Jasmine's experience also includes representing individuals in personal injury cases, worker's compensation, criminal law, and civil litigation.